Building on the momentum of the Growth Summit held in March this year (see DIRECTIONS 10.11), "Organizing for Activists" — a new National Office training initiative — was recently made available to UFCW Canada local unions to reinforce their organizing and growth efforts.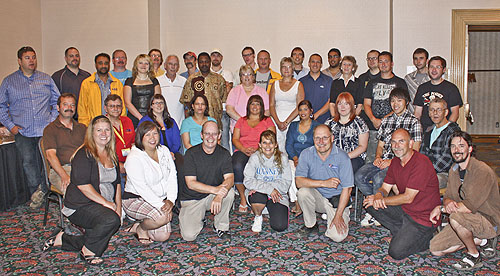 This empowering workshop was rolled out in Saskatoon, Halifax and Barrie, Ontario for
rank-and-file activists and staff member participants from local unions in Western Canada, Ontario and the Atlantic Region.

Presented over three-and-half-days at each location, "Organizing for Activists" provided a comprehensive overview of organizing skills and strategies; labour law regarding unionization; understanding cultural and generational diversity; and a contemporary look at corporate globalization and its impact on organizing efforts and strategies.

National representatives Kevin Shimmin, Dorothy Gossi, Enver Harbans, Lily Olson and Devin Yeager facilitated the sessions. Local unions participating in the program included UFCW Canada Locals 1518, 1400, 1118, 1000A, 832, 459, 342P, 333, 278W, 248P, and 12R24.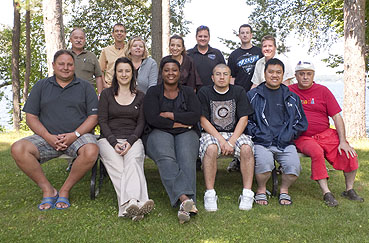 In total more than 60 participants attended and returned to their respective local unions strategically empowered and ready to take on new organizing efforts.

"Growth in our core sectors means a better workplace for new members and a stronger union for all members," says UFCW Canada National President Wayne Hanley. "UFCW Canada activists know first-hand about the union advantage, and their commitment to help build the union is a vital component in achieving our growth goals."


Vol. X No. 33 • August 23, 2010